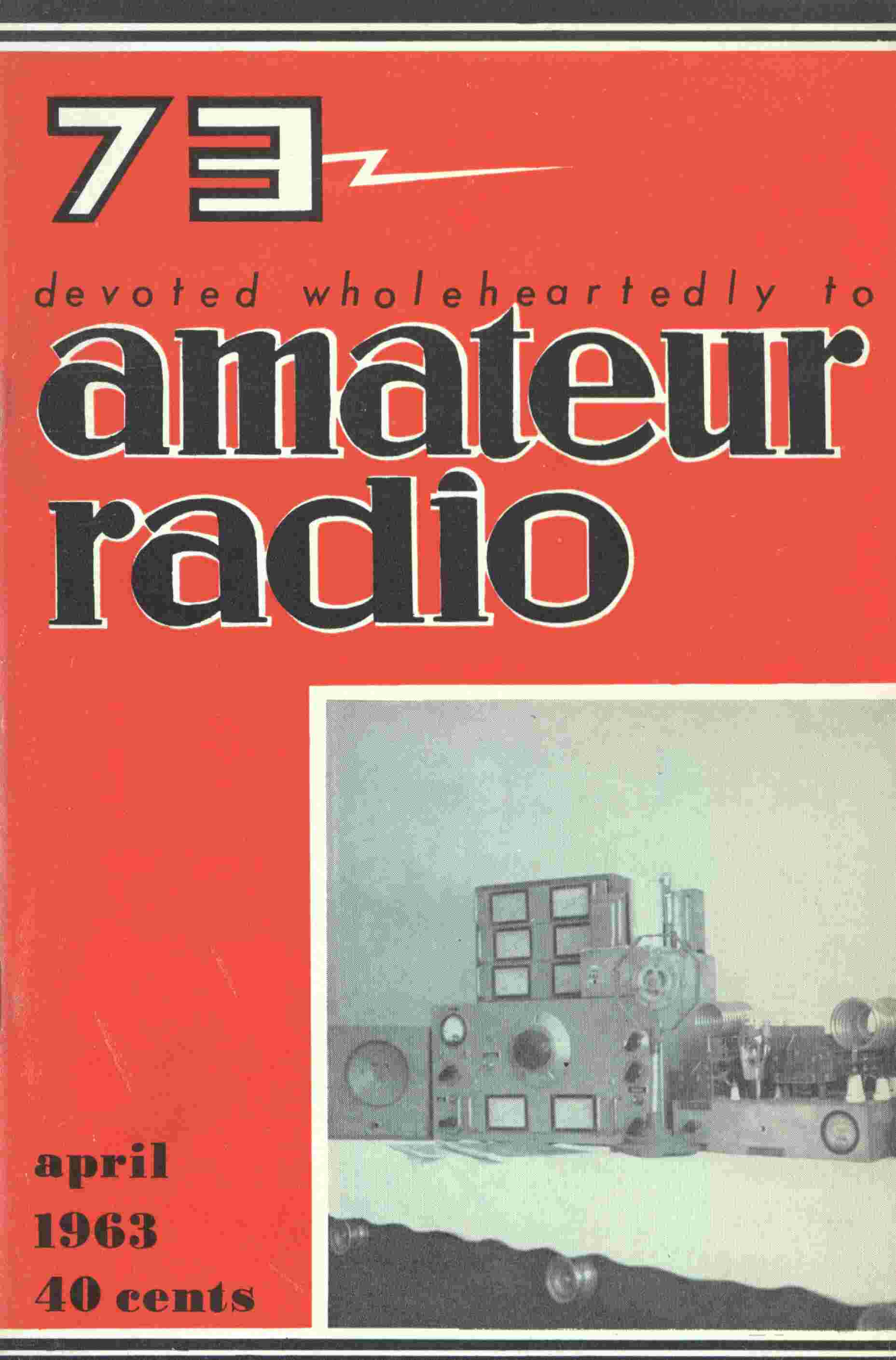 Did you ever wonder what happened to 73 magazine? Ever regret having to dispose of your collection, then wonder how you could get your hands on that nifty old article you saw oh-so-many years ago?
Despair not! You are not alone! Apparently copyright issues have been overcome and, thanks to some very dedicated fellow hams, scans of entire issues of 73 for the years 1960 thru 2003 are now available online for free!! Check out -
http://mikeyancey.com/73mag/listauthor.php?Author=w2nsd
 Now - what was the title of that article? When was it printed? What was the author's call? If you know just one of these, enter it in the appropriate search box.
If the font they use is kinda small for your peepers, check the more readable Master Index at -
http://www.qsl.net/kb9mwr/files/ham/73.html
. Find an interesting article, copy the article's title and/or the author's call sign
(Wayne appears to have liked calls better than names for indexing) then enter it in the "call sign" search box in the first web page. then click on either "The Issue..." or "The Article..." to pull it up!! WOW! Where has this been all of our ham careers?!!
On reflection, I'm somewhat surprised that Wayne, with all of his computer expertise, made no provision to secure his "73" legacy this way, but he
claimed to live mostly in the future. He wasn't interested in looking back.

Have fun!

73,
Ken
K1KT